6-DAY CAT SKI & HELI SKI IN THE LITTLE CAUCASUS - BACHMARO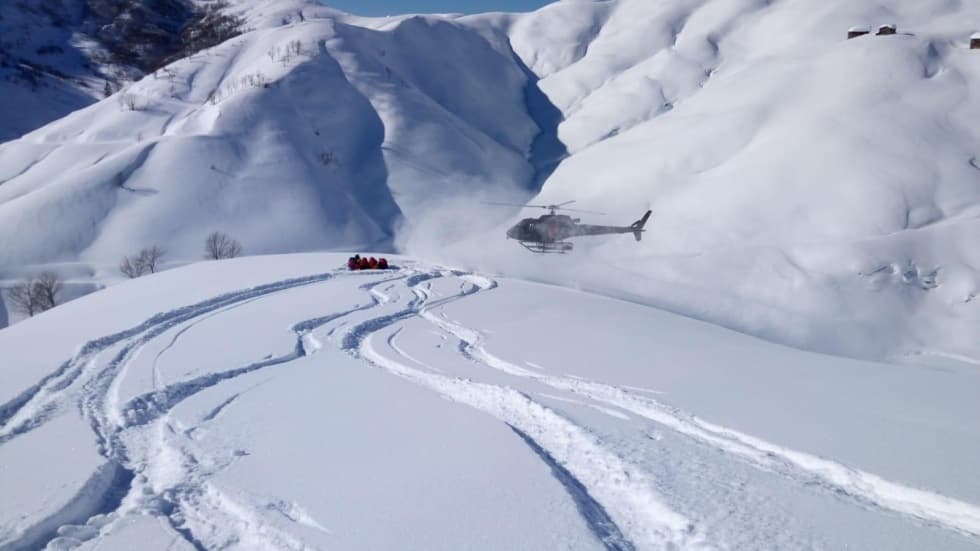 6-DAY CAT SKI & HELI SKI IN THE LITTLE CAUCASUS - BACHMARO
Looking for amazing experiences? Sport Activities? Adrenaline ? Do you like traveling ? Are you going to freeride ? Do you want to be destroyed by skiing ?
Then you are right here !!! The company CK Kite Season wants to welcome you here and provide you with an unforgettable experience in the heart of untouched, snow rich, beautiful nature of Caucasus. So, we invite you to the picturesque Georgian village of Bachmaro (Bakhmaro), located in the Little Caucasus, and in the winter still flooding several meters of powder snow !!! In the winter, Bachmaro (Bakhmaro) becomes an absolutely inaccessible area !!!
For CATSKI are available two snowcats: Kässbohrer PistenBully PB300 Polar (with cabin for 12 persons) & Kässbohrer PistenBully PB300 Detroit (with cabin for 12-14 persons)

For HELI-SKI is available helicopter AGUSTA A-109 for 7 persons (2 pilots, 1 guide, 4 clients)

First-quality powder snow = periodical snowfalls, low temperature during the winter season, up to 8 meters of snow

Altitude 1700-2800 m above sea level, northern 25-40° slopes, combination of wide grassy slopes & spruce or beech forest ensure quality skiing throughout the season

Complete services included in program packages = transport, accomodation, great food with no limits, experienced guides, unlimited CATSKI

Free rent of all equipment - skitouring or freeride ski, SNB, snowshoes, telescopic poles, avalanche transceiver, probe, shovel, ABS backpack

Individual approach to every client

Easy & quick accessibilty - direct flights to Kutaisi from many european cities + possible transfer by helicopter from airport = you can be in 4 hours at our mountain ski base in Bakhmaro from your home

Season runs from December to the half of March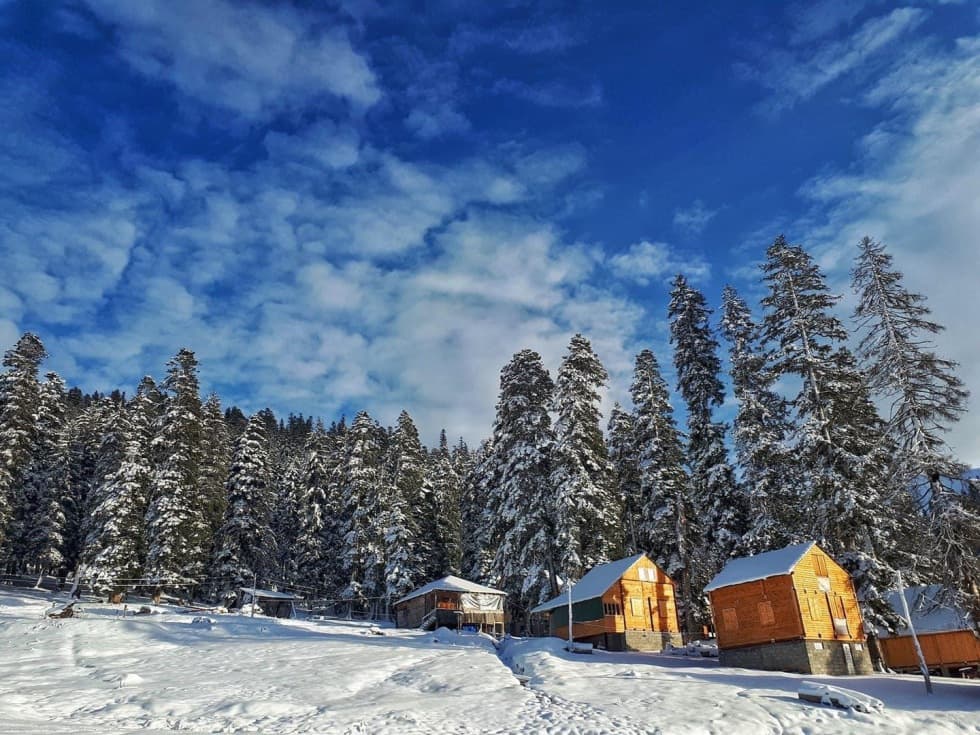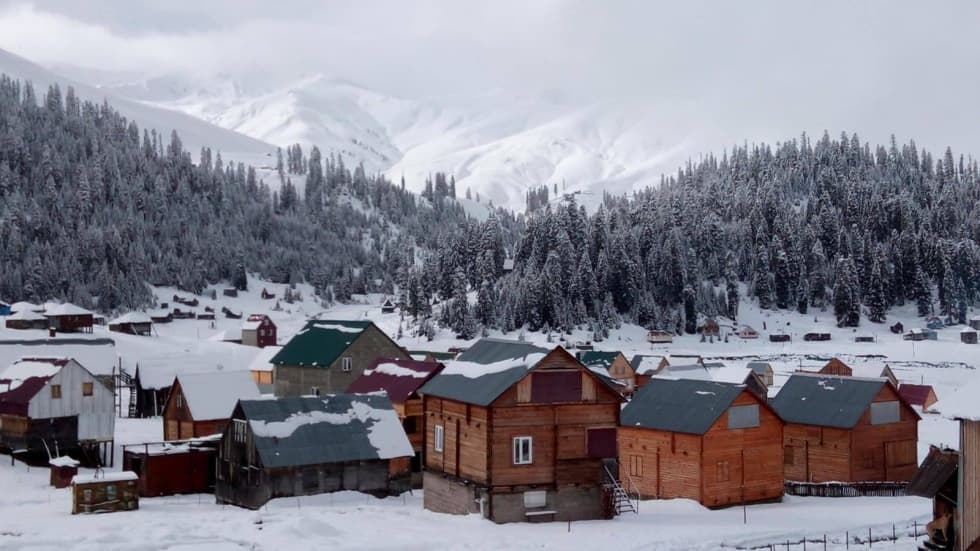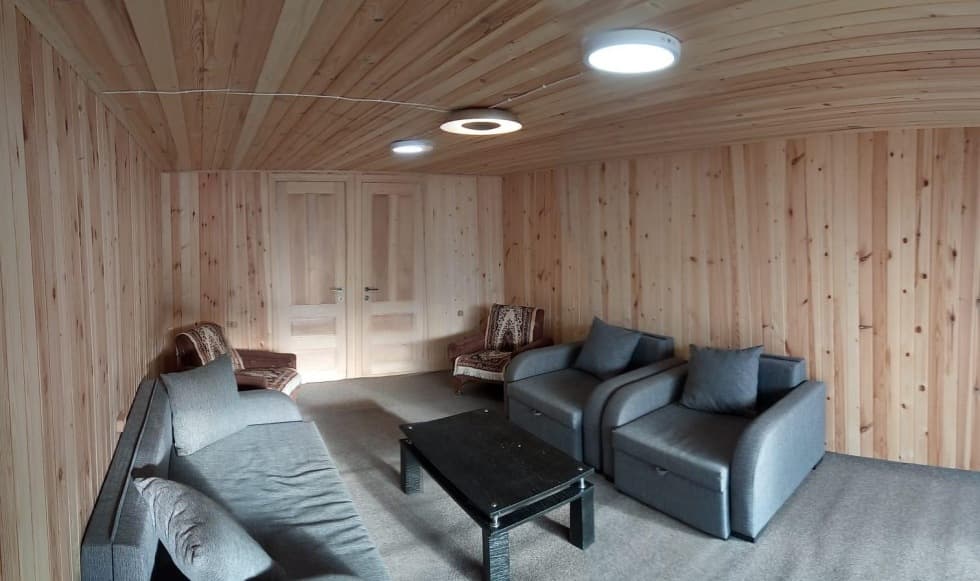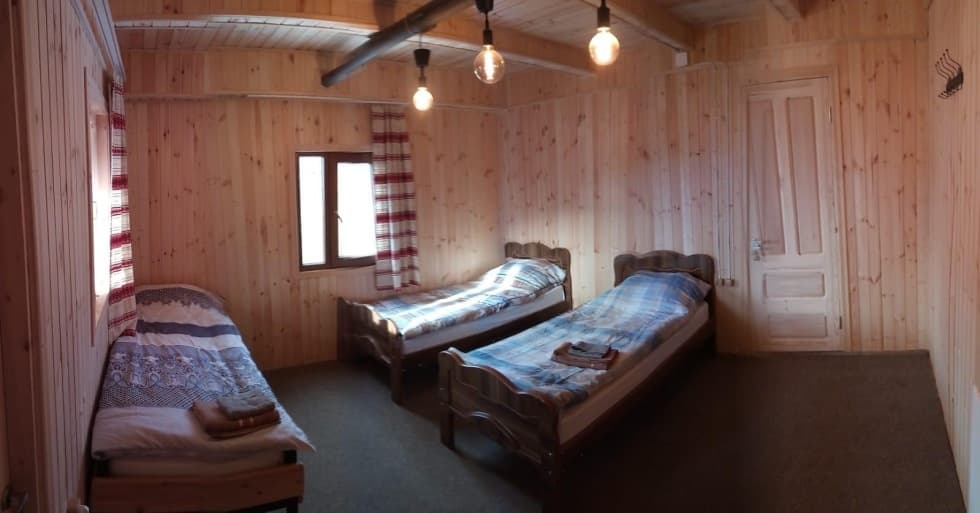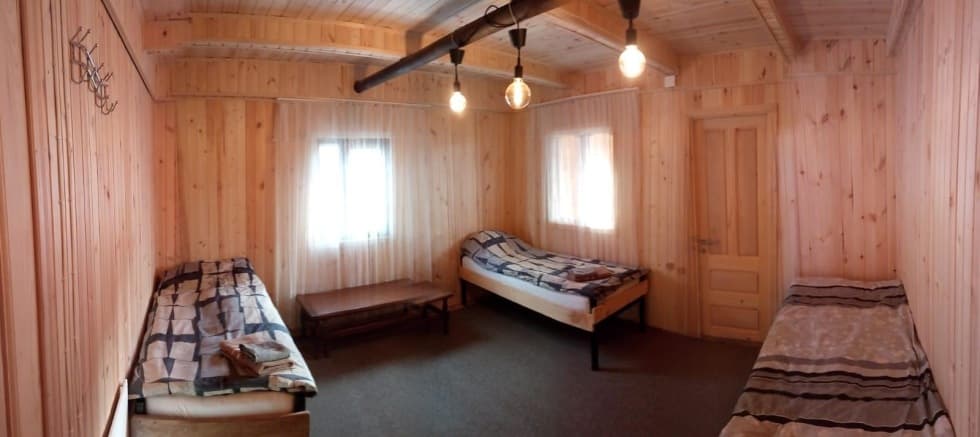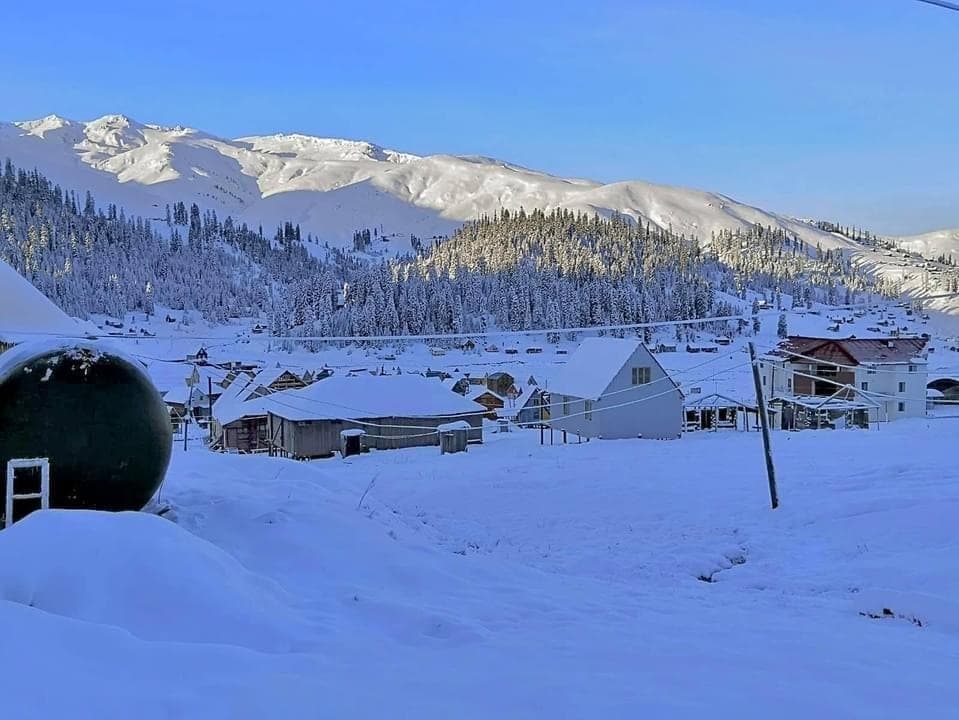 PACKAGE INCLUDED
In Bachmaro you will be accommodated in wooden houses in double-bed or triple-bed rooms., shared bathroom and toilet for 2 rooms, a common room is available
CATERING - GASTRO EXPERIENCE - NO LIMIT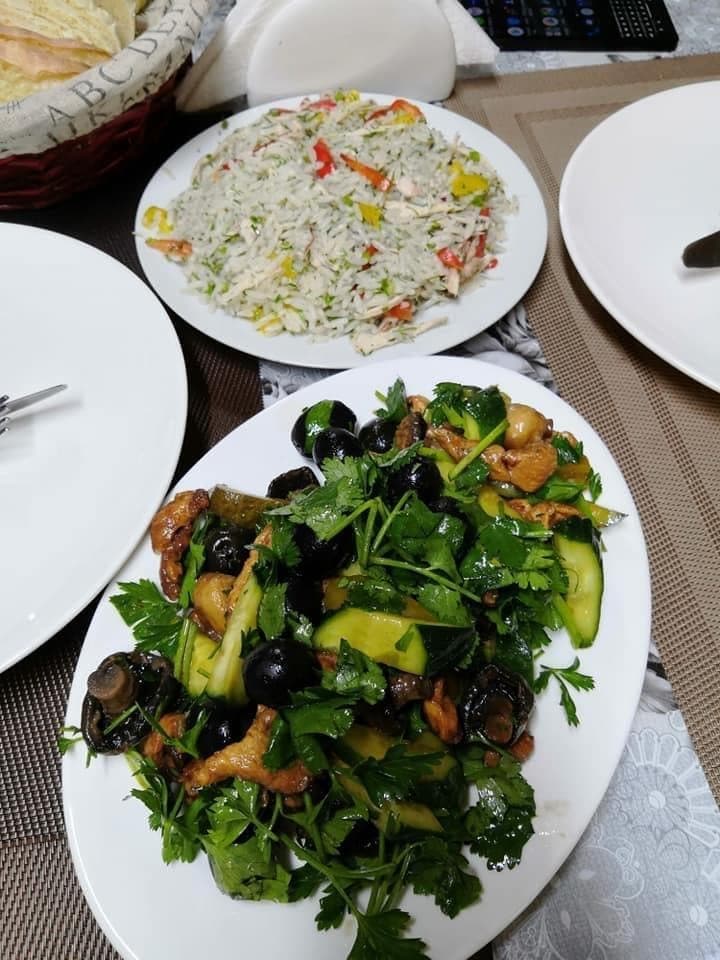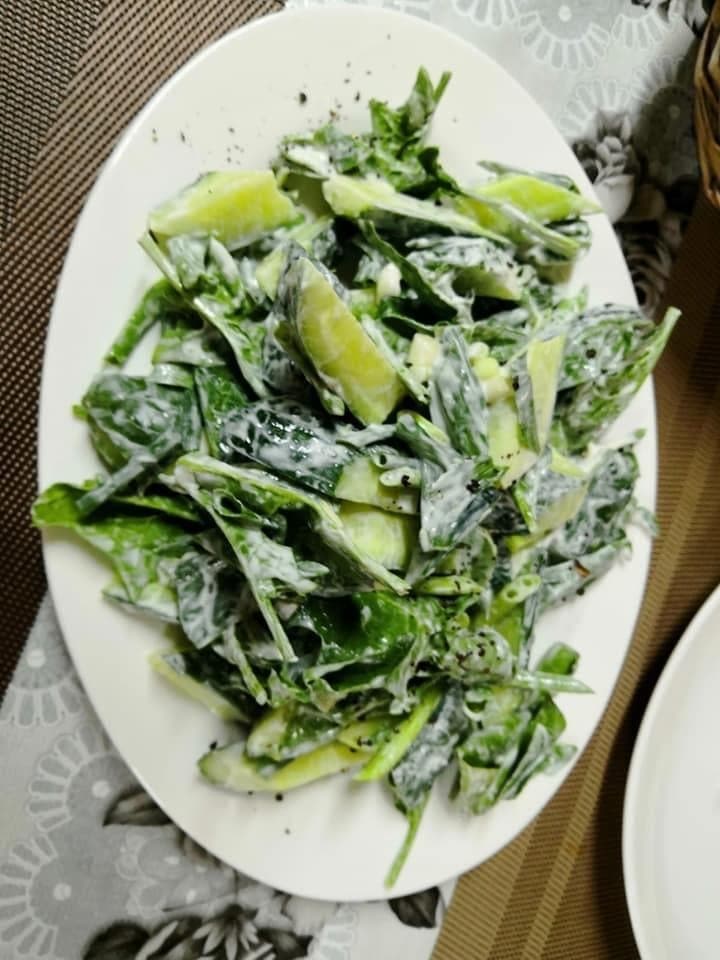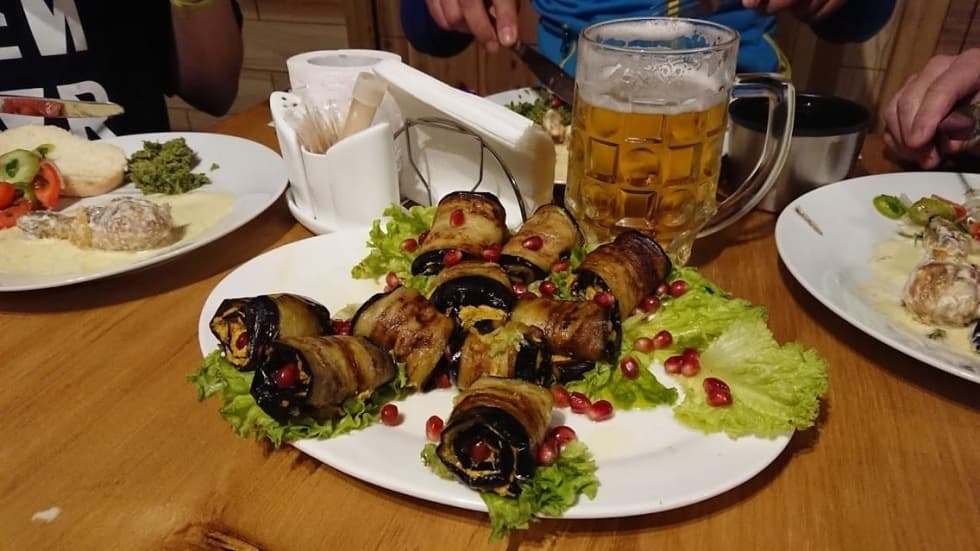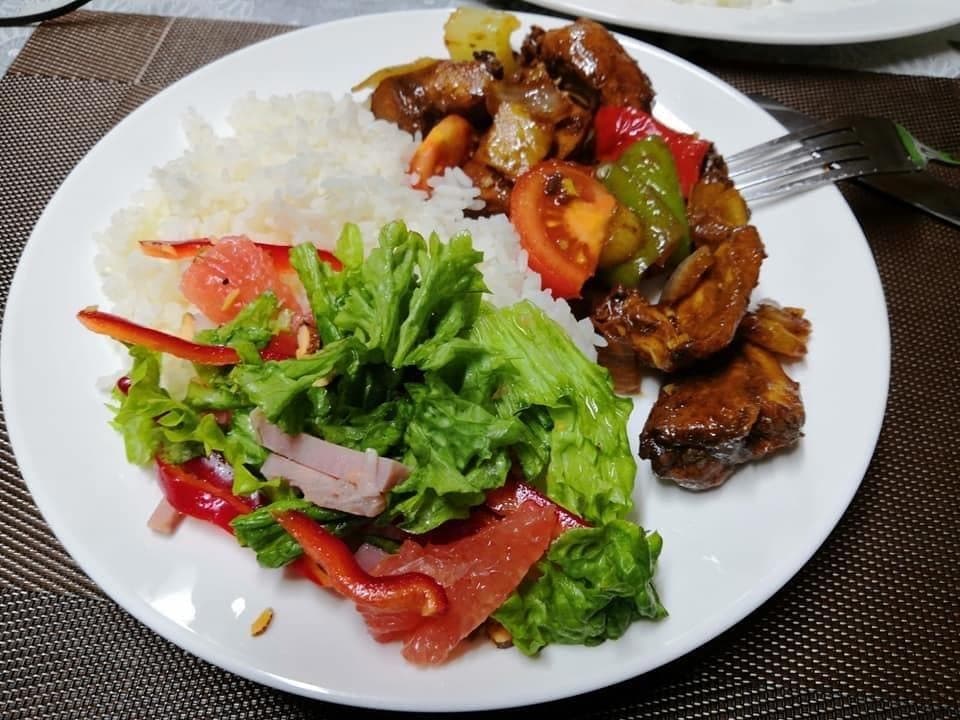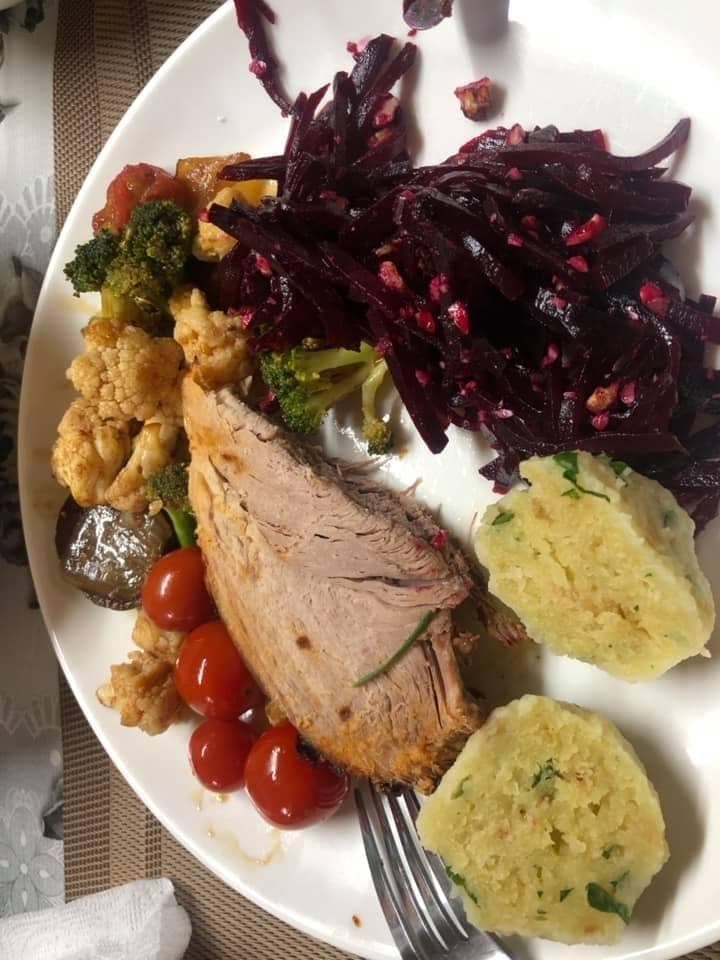 PACKAGE INCLUDED
The staff of our base will be available to you at all times. The chef and his helper will prepare buffet breakfasts, hearty soup after returning from skiing with some cake and warm Georgian dinners for you. During the day, the food is provided in the form of lunch packs served in the snowcat along with a hot drink, and in the case of unfavourable weather, you can definitely arrange to have hot soup and a light lunch at the base. Hot tea and drinking water will be available throughout the entire time of skiing with the snowcat. Like the skiing, the food consumption has NO LIMIT, i.e. you can eat as long as you are able to and have an appetite!
CAT SKI, FREERIDING , HELI SKIING
THE PRICE FOR 6 DAYS CAT SKI: 2 290,- EUR / person - EXCLUSIVELY INCLUDED 1 TAKE OFF HELISKIING !!
THE PRICE INCLUDED
6 days CATSKI without limits on the number of downhill runs or altitude metres (everything is limited only by your physical condition and the length of the day!)

1 x Heliboarding ( 1 x take off )

6 x certified guide serivces, or two (depending on the size of the group)

All transport services with "Mountain Ski" minibus

6 x accommodation at the Mountain Ski base in Bachmaro in cottages with bathrooms on the floor

Possible accommodation in hotel in Tbilisi or Kutaisi - 1 night with a breakfast

full board, buffet breakfast, lunches in the form of lunch packs for the snowcat or classic lunch at the base, after arrival from your skiing hot soup and some sweet cake, warm dinner from classic Georgian cuisine, non-alkoholic beverages included

Water during transportation from or to the airport

Free rental of freeride or skitouring ski with belt or snowboards with snowshoes, poles,

Free rental of complete avalanche equipment - ABS backpack, avalanche transceiver, probe, shovel
PRICE DOES NOT INCLUDE :
Flight ticket

Possible transportation by helicopter

Insurance of outdoor activities - we recommend Alpenverein

Consumption of alcololic beverages
⛷
Based on the exception of the Georgian Ministry of Economy and Tourism for our project in Bakhmaro, you can come to Georgia as tourists !! We will make an invitation letter for everyone, on the basis of which you will be admitted to Georgia. And the conditions? Negative PCR test on entry and on the way back We will also make a test for you so that it can be used for the return path. Otherwise, I recommend insurance in case of a positive test ... it will postpone your flight ticket or pay for any forced quarantine.
By the way, Bakhmaro is a climatic spa, so where can it be healthier? :-)

Freeride is still alive !!
THE DATES (in case of interest we will open an another)
31.01. - 07.02.2021

07.02. - 14.02.2021

14.02. - 21.02.2021
Book your snowkiting holiday to the Georgia