SNOWKITING IN NORWAY
Our Snowkiting Center Dyranut is located right in the middle of the "Hardangervidda" plateau in Norway.
You will enjoy snowkiting throughout your stay without having to commute anywhere. Snow is always guaranteed and our staff is ready to help you find the place with the best conditions for snowkiting every day. Leave the worries of planning to us - we will arrange your trip to the NORWAY and plan from A to Z. Your only worry will be to pack up and enjoy it.
COME AND ENJOY SNOWKITING IN NORWAY
Get "carried away" and experience an incredible, week-long snowkiting holiday and staying in a Dyranut Turisthytta is a mountain lodge that's located in the remote wilderness of Hardangervidda .... Your 7-day snowkiting adventure comprises of riding all week and discover Norwegian powder.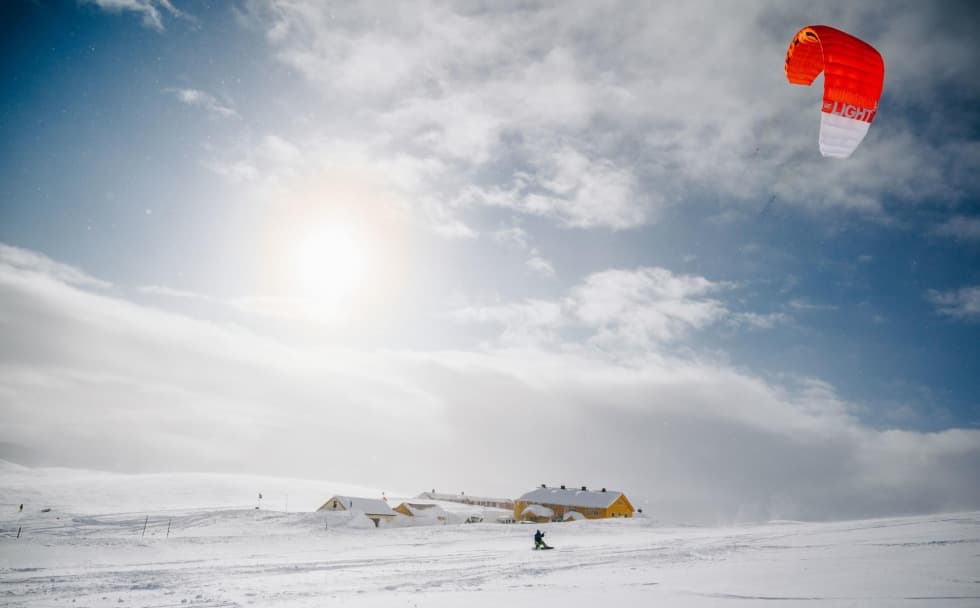 Book your snowkiting holiday to the Norway