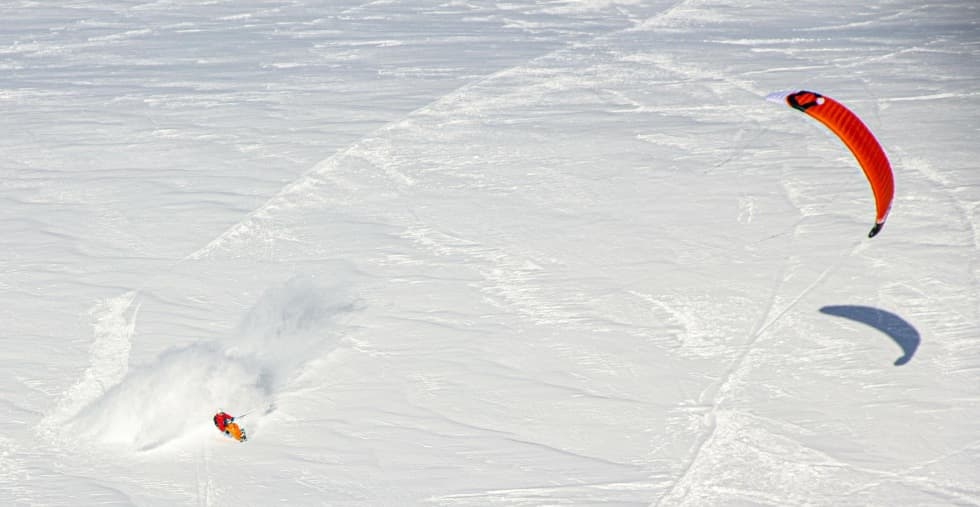 Why snowkiting in Norway
Because "planet of snowkiting"
There's no place for snowkiting like Hardangervidda in Norway ( Europe ). Wherever you look you can see endless white plains, hills and snowy flat lakes. The national park has over 3000 m2 of a ridable terrain. Our center is situated right in the middle of the plateau on the highway 7. Which means that you can literally wake up and decide to set up your kite right in front of the hotel and go wherever the wind and terrain allows you. If there is other spot offering better wind conditions, visibility or more powder snow you can drive or take a shuttle to one of the parking places alongside the road and you can be at any of them within less then 15 minutes.
​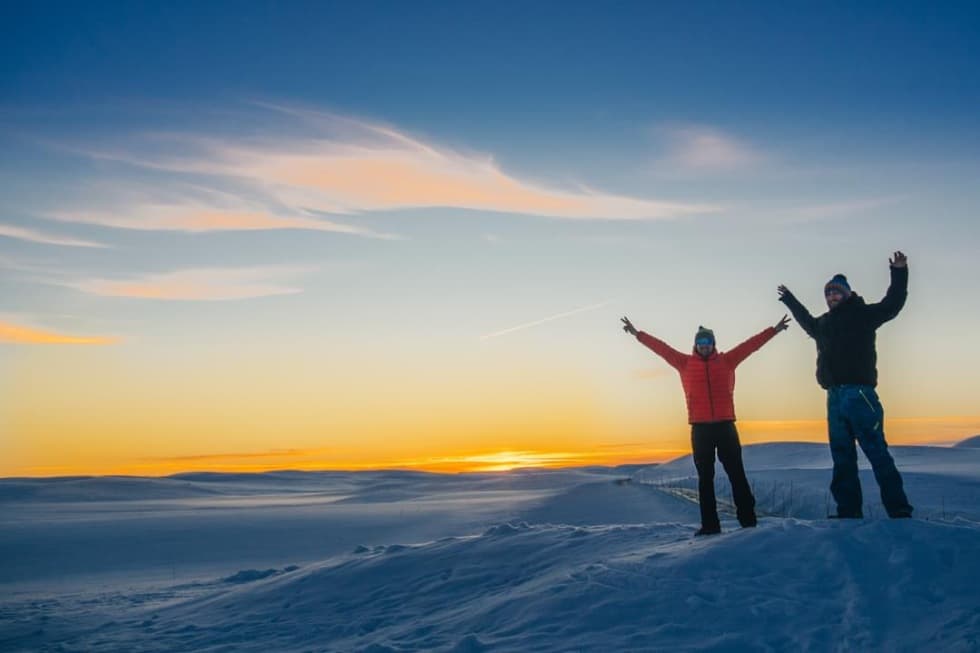 Who we are ?
We are group of snow kiters living here in norway. We've been guiding people along the Hardangervidda plateau since year 2009. We were opened snowkiting center in Dyranut and chasing perfect wind and powder on the Hardangervidda plateau. We are driven by our passion for freedom. That's what is snowkiting all about. Boosting high jumps, riding perfect snow, training freestyle or flying mountains down. Simply doing what makes us happy. We would love to share our passion with you and show you perfect world of snowkiting - thats the planet of snowkiting. It is one of the best snowkiting places in the world. We know the location well and we offer you to be part of it all. We are providing all kinds of snowkiters from beginners to professionals. We offer you exclusive living right in the middle of Hardangervidda in Dyranut site. We will take care of you from beginning to the end. Do you travel alone? Does not matter. We have everything you need - transfers, kite equipment, quiding, skis and snowboards. Just pack your handbag.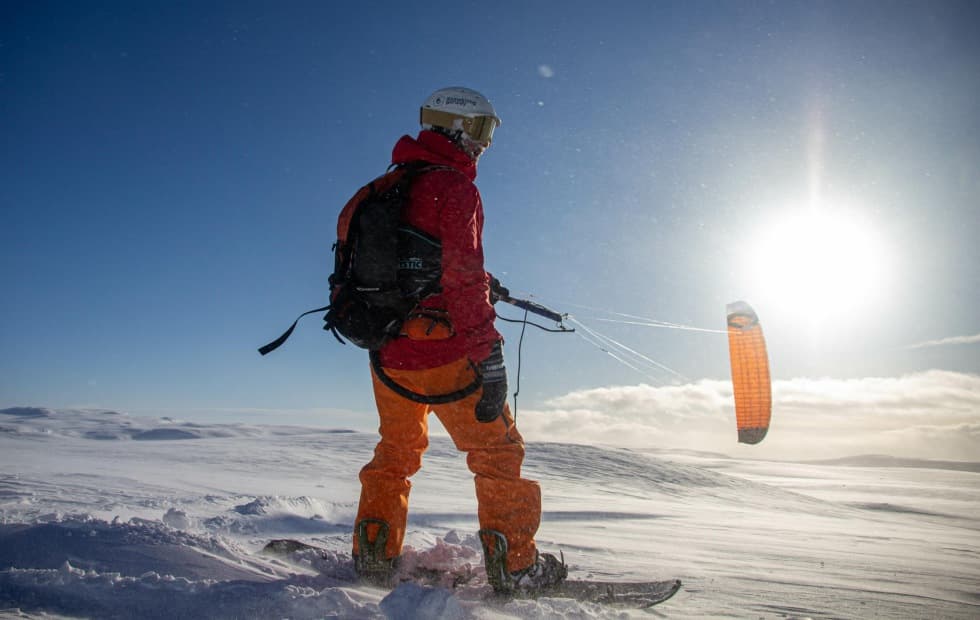 When is the best time to come ?
The conditions are best from February to the end of April. The most fresh powder is coming in the months January and February. The wather in March is more constantly and the days are more longer. Temperatures average is around - 5 – 15 C. But even in the months of January to March we can meet with thaws or, on the contrary, with frozen snow, and it is necessary to wait again for a good snowfall. We still struggle with the weather and not always azure and half a meter of powder. It may happen that we scrub the frozen snow, wet, or completely powder.
Wind - average statistics in this period show around 80% of windy days, only rarely there are windless days. More likely you meet strong wind and snow causing closures of the road between Haugastol and Bergen. In case of closures on the road on Hardangervidda, there are long queues and you have to follow the convoy. In case of complete closures, we choose snowkiting at lower altitudes and spots near Geilo and Ustaoset.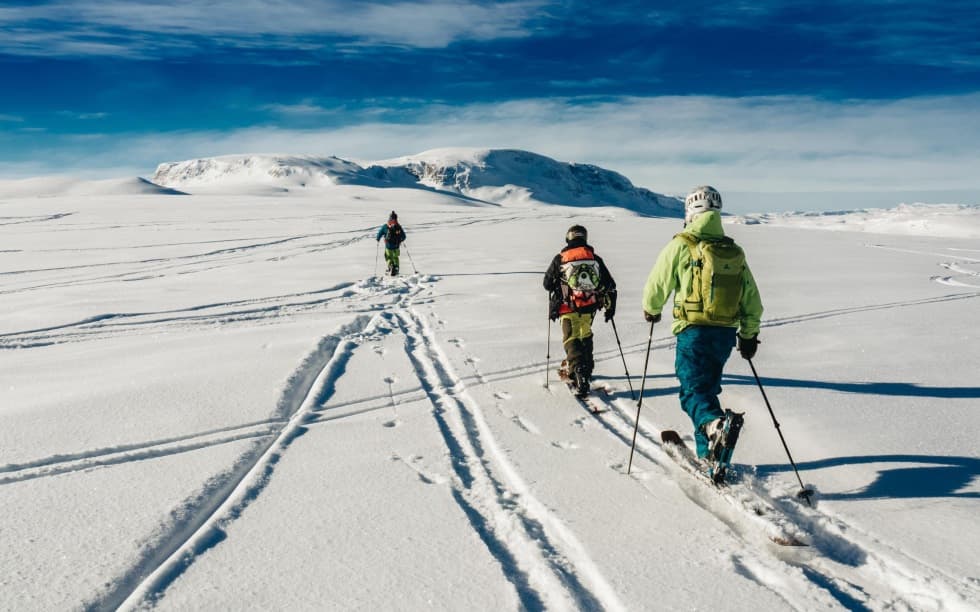 How to get to the Norway ?
For the flights to the Oslo Gardermoen visit www.norwegian.com
Most guests can arrive at Dyranut either by train or by car.
The train stops several times a day at Haugastøl Railway Station. For more information about the train schedules and tickets, please look up the Norwegian State Railways https://www.vy.no. For quests arriving for a weekly long snowkiting trips, the transfers from and to the airport are provided by us.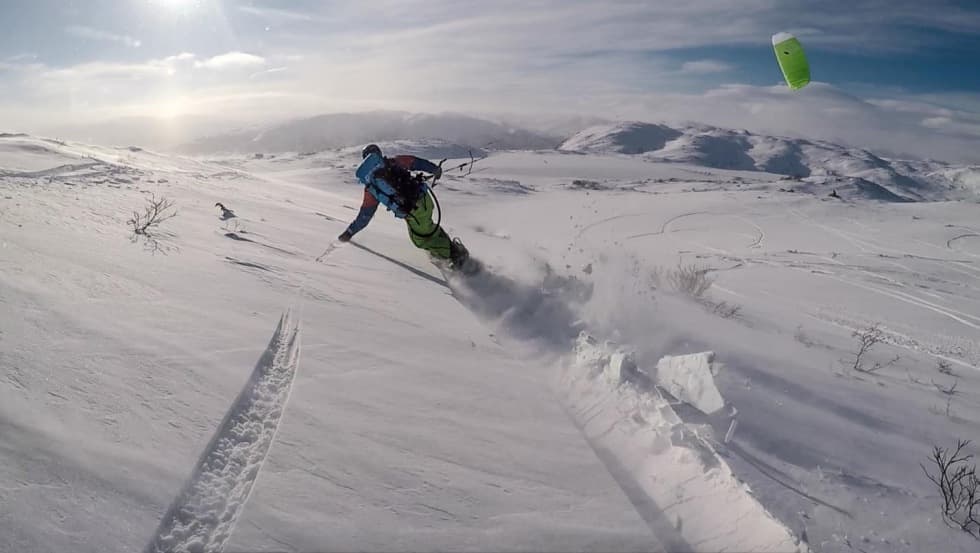 Kite equipment needed
Sizes of snowkiting equipment: the weather may vary from hour to hour, hence the most common kite sizes are 6,8,10,12,14,17. If you hesitate whether to let one size of kite at home to save on weight, do not do it! Better pay more and enjoy kiting in any kind of weather. It is not important whether you have an inflatable kite or the chamber kite. We park directly on the spot, so you can easily blow the kite next to the car or hotel. In the strong wind, the inflatable kite is better and it is easy to tighten it in stronger or blast wind. The average riding speed varries from 3 m to 15 m / s, it is necessary to be prepared for these conditions! Ideal is to combine two- three kites of various sizes. The wind here is very changeable, blowing to all directions and is predictable max. 1 day in advance. So that any long-term planning is meaningless. Its the nature ...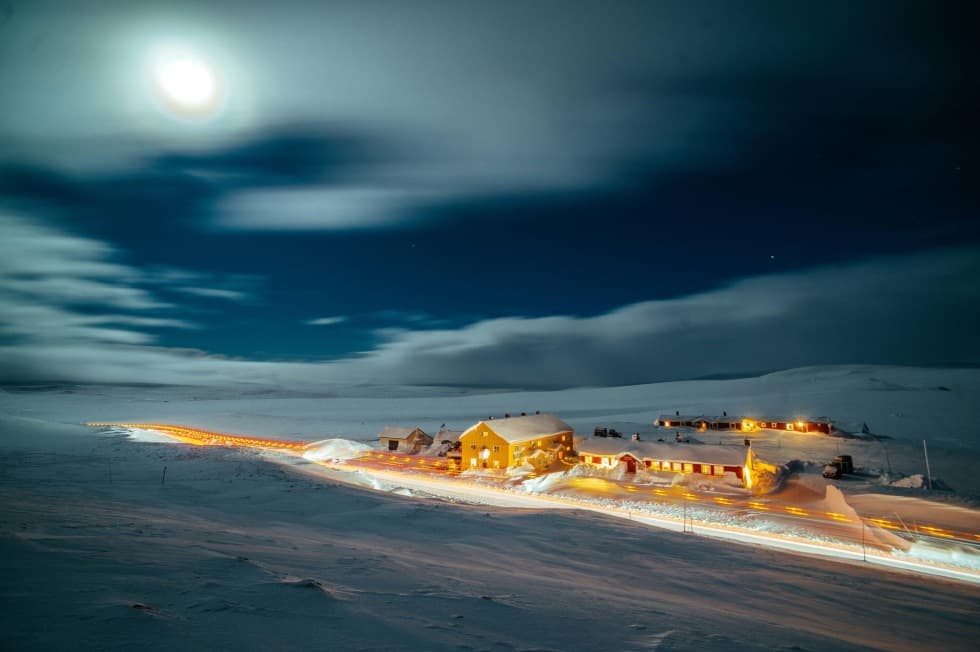 Where should I stay ?
Our snowkiting center in Dyranut turisthytta is right in the middle of all snowkiting spots of Hardangervidda. You can choose two three four five six-bed rooms situated in the second floor of the main building. To make your stay easy, we would like to invite you to enjoy delicious food in our restaurant. We are opening the building of Dyranut 20.2.2023 and all who want to spend a snowkite holiday in this amazing location are welcome. All snowkiting spots just in front of the building :)
Haven't you try it yet? Experience it with us and check the benefits we offer.
Morning sessions before the breakfast
Look at the session we enjoy some mornings around our cabin. To stay directly on the spot is one of the best benefit ever. Yess
WEEK-LONG PACKAGES IN NORWAY
PACKAGE INCLUDED
Airport transfer from and to Oslo Gardermoen

7 nights' accommodation at the Dyranut site.

A guide to the best places for snowkiting.

CAR ASSISTANCE ( Snowkiting Shuttle service )

Ski and snowboards ( only board or ski ) alpine bindings, poles and walking skins, snowshoes.

Full board - Norwegian restaurant (a hearty traditional Norwegian breakfast, soup during the day and dinner, with tea and coffee throughout the day)
7 DAYS KITE TRIP + KITE RENTAL
PACKAGE INCLUDED
Airport transfer from and to Oslo Gardermoen

7 nights' accommodation at the Dyranut site.

A guide to the best places for snowkiting.

CAR ASSISTANCE ( Snowkiting Shuttle service )

Ski and snowboards ( only board or ski )alpine bindings, poles and walking skins, snowshoes.

6 days kite rental

Full board - Norwegian restaurant(a hearty traditional Norwegian breakfast, soup during the day and dinner, with tea and coffee throughout the day)
7 DAYS TRIP + RENTAL + KITE COURSE
PACKAGE INCLUDED
Airport transfer from and to Oslo Gardermoen

7 nights' accommodation at the Dyranut site.

A guide to the best places for snowkiting.

CAR ASSISTANCE ( Snowkiting Shuttle service )

Ski and snowboards ( only board or ski )alpine bindings, poles and walking skins, snowshoes.
3-4 days kite rental
10 hours of individual course
Full board - Norwegian restaurant(a hearty traditional Norwegian breakfast, soup during the day and dinner, with tea and coffee throughout the day)
Amounts can also be paid in euros according to the current exchange rate
Book your snowkiting holiday to the Norway
Navigation through our services