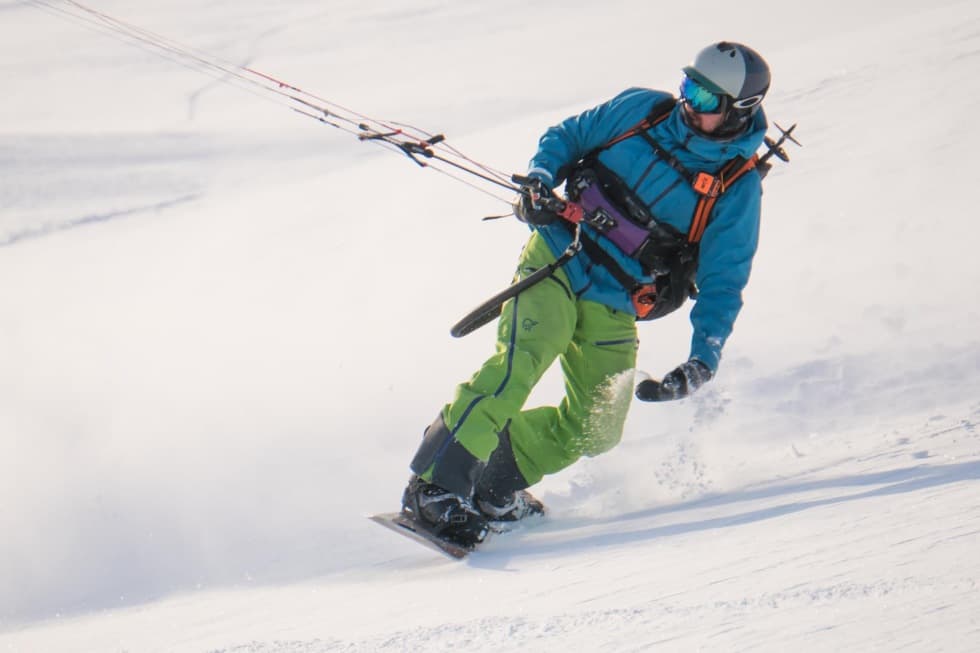 Must haves to take with you to the Norway snowkiting trip !
A valid travel document !!!

Thermos for hot drinks during the day.

Warm clothes into frost and bad weather conditions. Never underestimate two gloves, two caps, good socks and good boots. Snowkiting is a sport practised in windy weather and Hardargenvidda is an "all-times-windy" place. Therefore, the upper layer of your garment should be windproof, water resistant, hooded jacket etc. Ideally in combination with a feather jacket either as an underwear layer or as an upper layer. That is great in case you need to sit and relax in a snow-cave instead of our car.

Thermo-linen, ideally more pieces for a change during the day

Snowkiting equipment including service kits, spare parts, spare lines in case of breakage or cut, preferably 2 function bars + leash.

Ski/ snb helmet, waist harness and snb boots or ski boots

We provide rental of the SNB and Ski equipment for free however it can happen we will not be able to help you. We only have 10 pieces of Snb equipment and 12 pairs of freeride skis. We always have a complete set, including binding. You only bring your own shoes or ski boots. Special requirements for ski lengths or shoe sizes need to be solved individually ahead.

To the size of snowkiting equipment: - the weather may vary from hour to hour, hence the most common kit sizes are 6,8,10,12, 14,17. If you hesitate whether to let one size of kite at home to save on weight, do not do it! Better pay more and enjoy kiting in any kind of weather. It is not important whether you have an inflatable kite or the chamber kite. We park directly on the spot, so you can easily blow the kite next to the hotel / car. In the strong wind, the inflatable kite is better and it is easy to tighten it in stronger or blast wind. The average riding speed varries from 3 m to 15 m / s, it is necessary to be prepared for these conditions!

Suitable winter boots – Hardangervidda is in the mountains, pavements and roads are rarely dry and clean. We are likely to walk in the snow all the time, so apart from the ski / snowboard shoes you should have extra warm winter boots rather than wedge boots or sneakers.

Ski glasses and sunglasses

Sunbathing cream. The higher the number of the protective factor, the better (the recommended factor is from 25 up) + good sunglasses with dark glasses - DO NOT UNDERESTIMATE! Cream for frost, and lip pomade!

Helmet hood that protects your face perfectly

Personal medicine + your personal first-aid -kit (see Health Insurance).

Instead of having clean clothes for each day, take a hand-washing powder instead. Save time with everyday packing and storage of clean and dirty clothes. You will also surprised by the small size and weight of your luggage. As my grandmother said, "Take less and wash it up."

Money - there is no need for cash handling; shops, restaurants and gas stations receive credit cards! Cash can be withdrawn in ATM nearby!